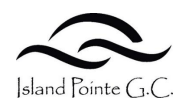 Wesley Jones
Head Golf Professional
Island Pointe Golf Club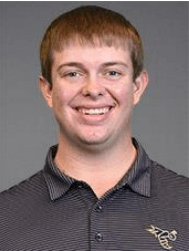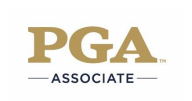 Wesley was born and raised in Seymour, where he first picked up one of his
father's clubs when he was 4 years old, and he has never put them down since.
Wesley is the younger of two siblings, and he spent many hours of his childhood
on the golf course with his father.

A graduate and 4-year letterman of Seymour High School, Wesley was able to
further his competitive golf and academic career at Emory & Henry College in
Emory, Virginia. Upon completion of his undergraduate degree in the spring of
2021, Wesley enrolled in the PGM Program while working on the cart staff at
Gatlinburg Golf Course.
Wesley accepted a position as the assistant professional at Cleveland Country Club in January 2022, but returned closer to home at Island Pointe Golf Club in April 2023.

Whether you are brand new to the game or looking to sharpen your skills, Wesley's
teaching philosophy is to build and maintain relationships while giving players all
the tools necessary to play the game with more confidence and enjoyment. A
lifetime love for the game is Wesley's goal for all players that step onto his lesson
tee. To schedule a private or group lesson with Wesley, call (865) 933-0100.